---
Your 2018 JD Crimson Bears
....coming soon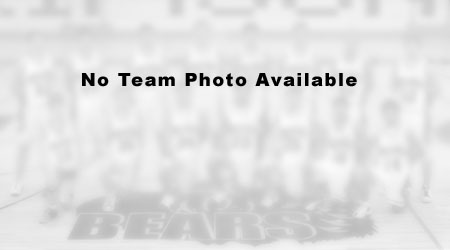 ---
---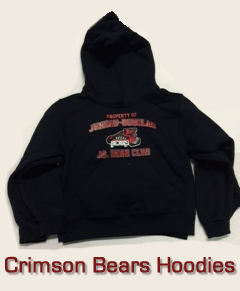 "Get your Jr. Bear's Club hoodie
during home games at JDHS!"
---
News
Wednesday October 11, 2017
2017-2018 Official Crimson Bears Varsity and JV Schedules Released!
This looks to be an exciting season full of promise and multiple tournaments, beginning with the varsity traveling to the Lower 48 for the first time in nearly 30 years to play in the Tarkanian Classic (Bishop Gorman High School, Las Vegas, NV)! They will also participate in the Capital City Classic (JDHS), Alaska Prep Shootout (Dimond High School), and the Whaler (expand/collapse)
Thursday September 28, 2017
Alaska High School Basketball
The official start that ASAA has set for Alaska High School Basketball is Wednesday, November 29, 2017.
The boys are working hard in preparation for the new season. They have their eyes on a third consecutive Region V Championship and their second state championship in the last three season.
Be sure to keep an eye out for the official release of the
(expand/collapse)
Thursday August 24, 2017
NEVCO ROARS INTO JUNEAU-DOUGLAS HIGH SCHOOL WITH EYE-CATCHING NEW VIDEO DISPLAYS
Get ready for a brand new game-day experience at JDHS thanks to the generosity of Ike's Fuel, Inc!
See the full article here:
http://nevco.com/nevco-roars-into-juneau-douglas-high-school-with-eye-catching-new-video-displays/
Sunday May 21, 2017
A message from Coach Casperson - Juneau Empire by Robert Casperson
The Juneau-Douglas High School boys' basketball team recently held our end-of-the-season awards banquet. During the celebration, the coaching staff noted how important the community was to our efforts this season. In light of that, we would like to acknowledge the following groups and individuals for their continued support.
The coaching staff wants to extend
(expand/collapse)
Wednesday May 17, 2017
Juneau-Douglas High School Boys Basketball Highlight Film - AlaskaSport.TV by Larry Johansen
Below is a link to film and photos that share highlights from the boys basketball 2016-17 season. This film was created and donated by Larry Johansen of AlaskaSports.TV
Enjoy the approximately 16 min video and share the link as you wish... Go Bears!
https://app.krossover.com/g/ly68