Juneau-Douglas Men's Basketball Players Choose Respect
For more information on the Alaska Men Choose Respect program visit www.alaskamenchooserespect.org
---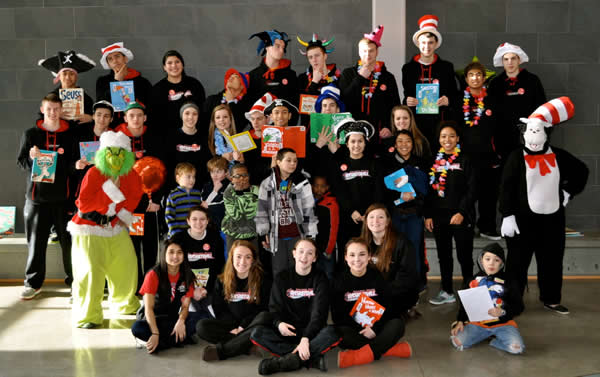 "Reading Across America" with the Juneau-Douglas Basketball Players
---
News
Thursday November 14, 2013
Hoya on the hardwood - Juneau Empire by Klas Stolpe
Professional basketball trainer and recruiter shares at basketball clinic.
Whether on dirt courts with shoeless youth or club gyms in nice neighborhoods, basketball purity is found in the joy of innocent play.
"The smile is universal," Joe Touomou said. "Wherever you go. The funny part is when you go to those poor countries, the kids seem to be even
(expand/collapse)
Sunday November 10, 2013
Alaska High School Basketball Begins December 2nd

Monday June 24, 2013
The Best Basketball Camp Around
The Juneau Fast Break Basketball Camp was a tremendous success delivering professional instruction to the youth of the region.
Juneau-Douglas High School head coach and camp director, Robert Casperson, would like to congratulate the campers on two phenomenal weeks. He was impressed with the excitement, intensity, and improvement in all the players that attended
(expand/collapse)
Friday June 21, 2013
Passing on the passion - Juneau Empire by Klas Stolpe
Professional basketball player Talisa Rhea, former Crimson Bears guard, returns to Juneau
For a school project, a little girl told her second-grade class at Auke Bay Elementary School what she wanted to do when she grew up.
"I want to play professional basketball," she said.
Roughly 15 years later, that little girl, Talisa Rhea, went on to lead her
(expand/collapse)
Thursday June 20, 2013
Alaska Sports News
Dom Brinson Most Valuable Player
Former JDHS Crimson Bears guard Dominique Brinson was chosen the Most Valuable Player at the end of season award's banquet for the University of Alaska Fairbanks Nanooks recently. According to UAF media the Nanooks were picked eighth in the GNAC Preseason Coaches' Poll, in one of the toughest leagues in the country. In the season
(expand/collapse)