Juneau Fast Break
Basketball Camp




---




Your 2013 JD Crimson Bears

Juneau-Douglas Men's Basketball Players Choose Respect
For more information on the Alaska Men Choose Respect program visit www.alaskamenchooserespect.org
---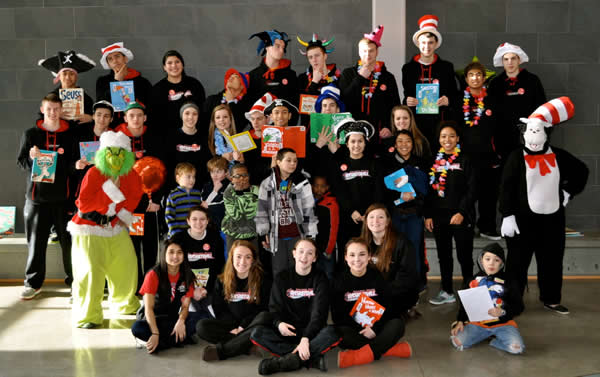 "Reading Across America" with the Juneau-Douglas Basketball Players
---
News
Tuesday May 07, 2013
JDHS Awards Banquet Concludes 2012-2013 Season
The Juneau-Douglas High School boys basketball team recently held their end of the season awards banquet. During the celebration, the coaching staff noted how important the community was to our efforts this season, and in light of that, we would like to acknowledge the following groups and individuals for their continued support.
The coaching staff wants to
(expand/collapse)
Wednesday May 01, 2013
Keith Ainsworth to Play College Basketball
Spokane Community College will add the services of Juneau-Douglas High School graduating senior Keith Ainsworth to their roster next season. This week Ainsworth signed his Letter of Intent to play for the SCC Bigfoot. The 2012-2013 leading scorer and MVP for the Crimson Bears will take his athletic ability to the NWAACC in pursuit of his Associates Degree. The JDHS (expand/collapse)
Sunday March 10, 2013
Region V 4A All-Conference
The Juneau-Douglas Crimson Bears boys basketball team landed two players on the the All-Conference team this season. Senior guards Aquino Brinson and Keith Ainsworth secured their spots through aggressive and consistent conference play in the regular season. They were joined by Sam Jahn, Vili Tupou, and Matthew Seymour of Thunder Mountain, and Kable Lervick of (expand/collapse)
Saturday March 09, 2013
Falcons claim first Region V basketball title - Juneau Empire by Klas Stolpe
Thunder Mountain tops Juneau-Douglas 56-52
With his team leading 55-52 and just seconds remaining, Thunder Mountain High School junior Matt Seymour calmly stepped to the free throw line to ice the Region V 4A Boys Championship and give the Falcons' their first basketball title in the school's short history.
It would have to wait one free
(expand/collapse)
Friday March 08, 2013
Crimson Bears' boys nip Kings 60-58 to earn title bid - Juneau Empire by Klas Stolpe
JDHS tops Kayhi in must-win game, will face TMHS in championship
A big rebound by Juneau-Douglas High School senior point guard Jackson Lehnhart in the fourth quarter drew the fifth foul on Ketchikan's hot shooter Brien Auger and the Crimson Bears survived a 60-58 nail biter in the loser-out game of the 4A Region V Basketball Championships at Mt. Edgecumbe's B.
(expand/collapse)